CUPE 23 has an Executive Board made up of 3 Table Officers and Officers elected from its 4 divisions. Each division elects a Chairperson, Vice Chairperson and 2nd Vice Chairperson. There are 2 At Large positions for Precarious Workers (elected from any division, must be Aux, RPT, TPT, or TFT) There is also a Trustee representing each division.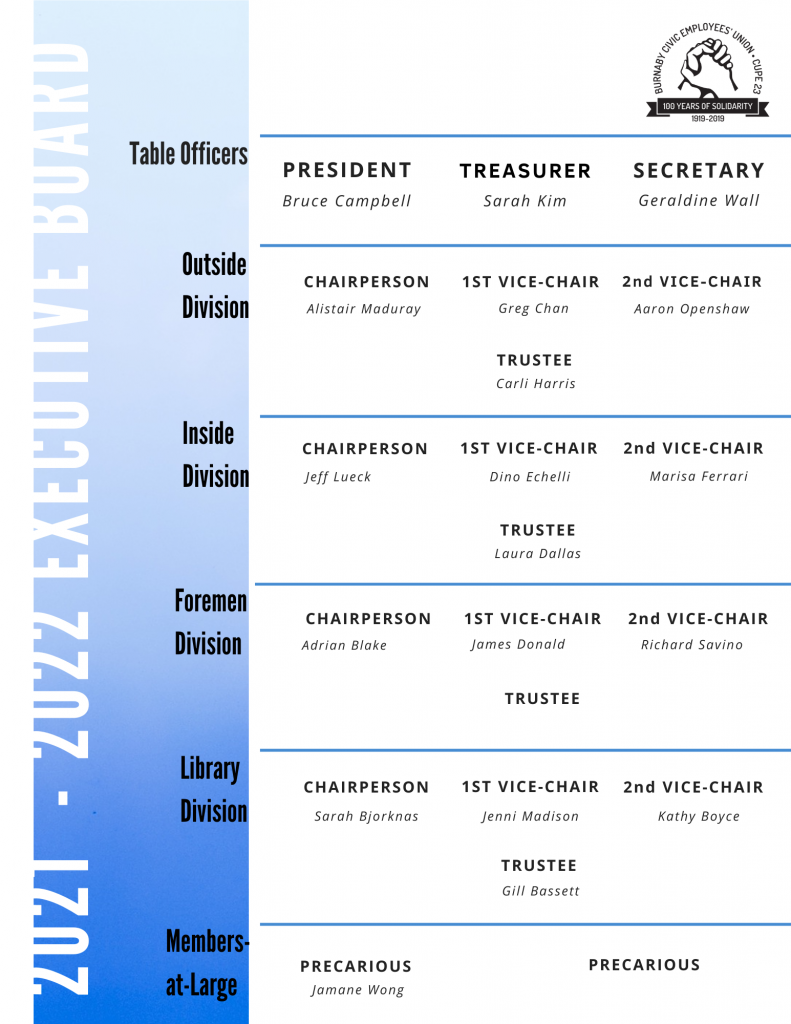 A downloadable & printable contact list for the Executive Board and Trustees is available on the Members Only page.
If you have problems in your workplace, please contact your shop steward, or your union executive.
CUPE 23 Privacy Officer
All information & privacy requests must be sent to privacyofficer@cupe23.ca
---