INTRODUCTION TO STEWARDING – MARCH 2020
---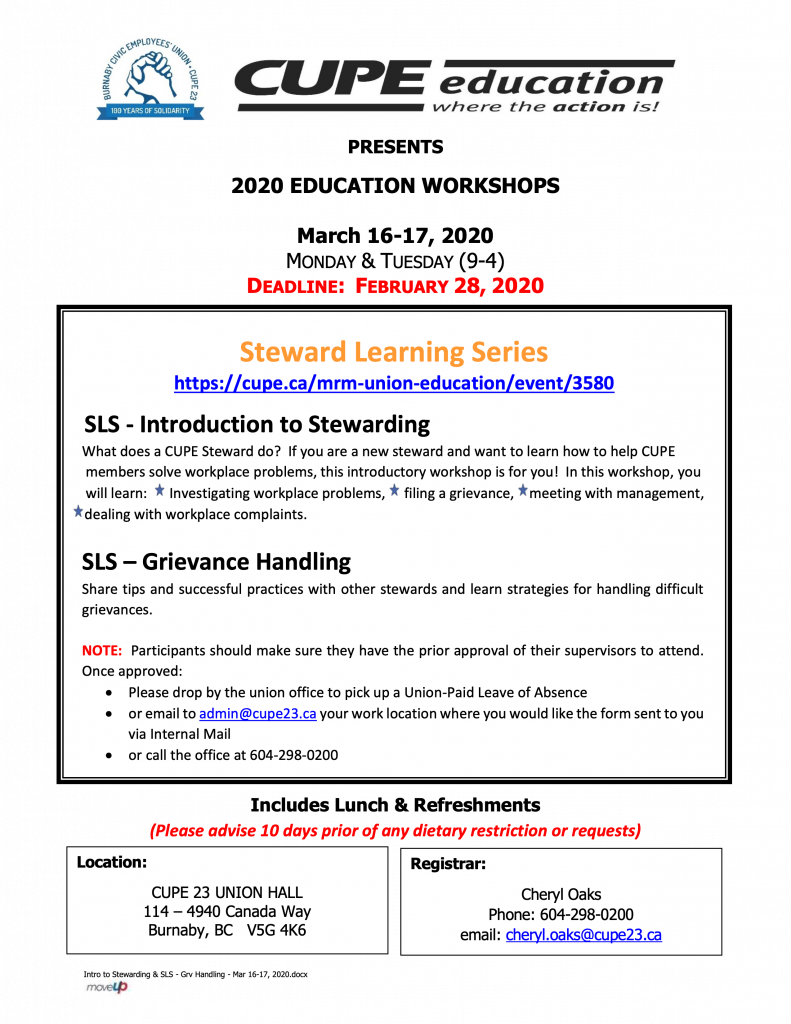 ---
CUPE SPRING SCHOOL – MAY 24-29 2020
---
Applications now accepted until March 18th. Application form.
Click on the notice for detailed information about the school and courses being offered.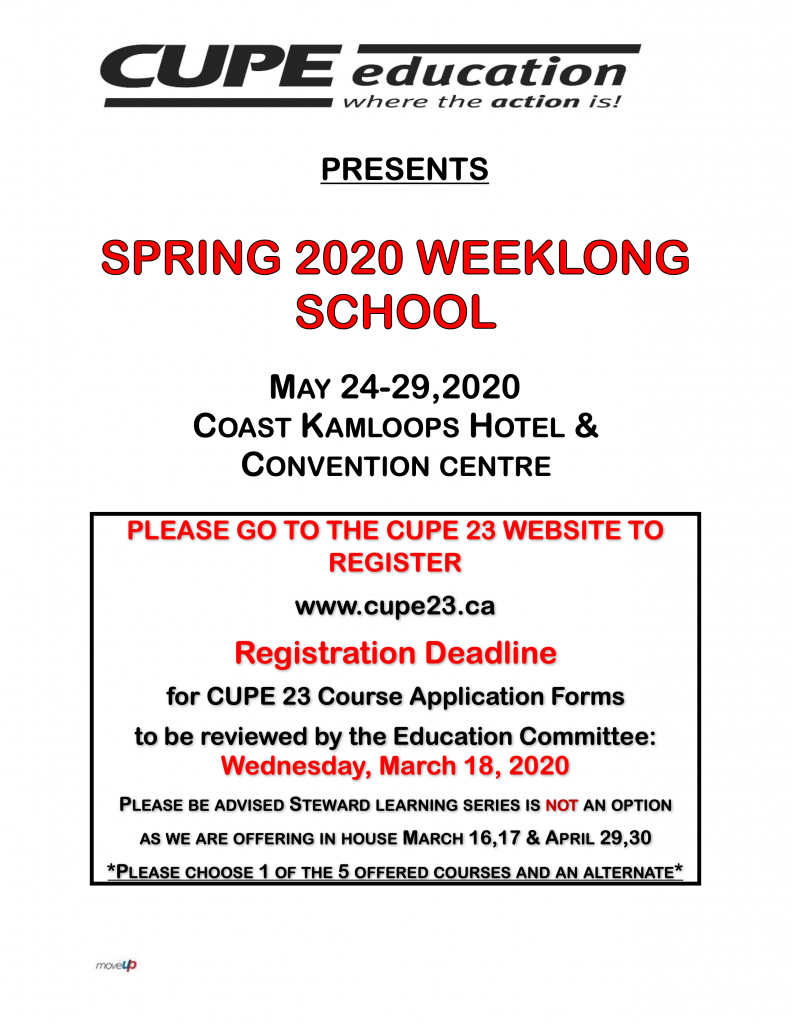 ---
RETIREMENT PLANNING – JUNE 4-6 2020
---
---
OCCUPATIONAL HEALTH & SAFETY COURSES
from the BCFED Health & Safety Centre
The BCFED Health & Safety Centre was first established to help train workers and workplace representatives so they could act with confidence and competence on their considerable legal rights and responsibilities as provided by occupational health and safety law. Meeting and exceeding this legislation remains a focus for the Centre. In the face of unchecked occupational hazards and much suffering, full implementation of these rights and responsibilities is an absolute necessity, socially and morally.
---
To apply for courses (unless another form is provided or you are directed to register online) you can print out and complete this form – L23 Course Application 2018 fillable – and send to the office or fill it in, save and email it as an attachment.