Sisters and Brothers,
We have recei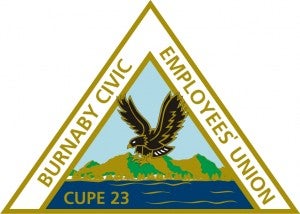 ved the decision on the arbitration held on Bro. Wayne Duifhuis' promotional grievance. The arbitrator, Mr. David McPhillips, has upheld the grievance which means that we won our case! (Read an excerpt of the decision here. Anyone who would like to read the full arbitration can do so upon request.) Mr. McPhillips found that the selection process which denied Bro. Duifhuis the position of Sub-Foreman Trades – Carpenter was fatally flawed because it denied our members the ability to properly exercise their contractual rights. This decision not only applies to Bro. Duifhuis, but will have effect on a number of promotional grievances which we have filed on behalf of members. We believe that this decision will result in a profound change to the City's selection process, which can only benefit our members.
Mr. McPhillips said very clearly that it is inappropriate for the City of Burnaby to rely exclusively on the interview as the means to determine who will be successful in obtaining jobs. The language in the Collective Agreement requires that the City fully and properly take into account skill, knowledge and ability when making promotions. The City's existing process only evaluates ability through the interview process and does not give proper weight to skill and knowledge.
He also said that the practice of interview panelists getting together after each interview to discuss each candidate was unfair as it was clear information was being introduced and discussed by the panelists which the candidates were not aware of or able to respond to.
The arbitrator has said that the competition should be re-done. This will not be possible until the City's selection process has been revised to take into consideration the concerns raised by Mr. McPhillips. We have always said that the process was unfair and, in effect, discriminated against members who didn't have the "gift of the gab". We have been proved right.
Congratulations to Brother Duifhuis for persevering through this process. He filed his grievance in 2013 and it has been a long wait for this result. We also extend thanks to Mr. Will Clements, our legal representative from law firm of Koskie Glavin Gordon, who so ably presented our case.
In solidarity,
Simon Challenger
President